A LIFETIME OF SERVICE
Multi-generational family owned business
A REAL LIFETIME WARRANTY.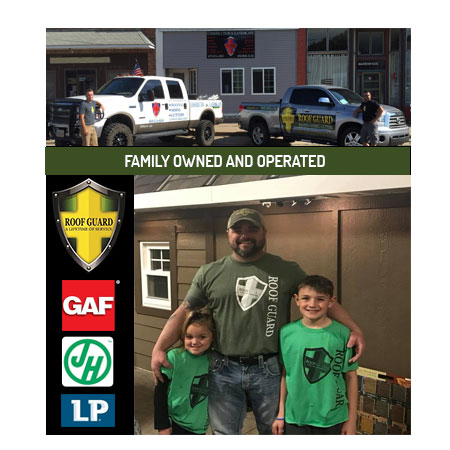 A
LIFETIME OF SERVICE
is what we sell and who we are. When you join the Roof Guard family you are electing the best warranty program in the business. We are much more than a standard Roofing Company. All of our products come with a workmanship warranty for the LIFETIME of the product. A piece of mind that you will never have to worry about your roof or gutters again. A promise that if a problem does arise we will be there in a timely fashion to address any issue that may arise with your roof or gutter systems. From manufacturer defect to problems caused by a severe storm, Roof Guard is here to ensure you for the life of your roof or gutter system.
In addition, we have paired up with the best manufacturers in the business. Roof Guard has the proper training, licensing, and insurance that allow us to be a Factory-Certified Contractor & Installer. This gives Roof Guard access to Lifetime roofing systems along with an excellent manufacturer warranty that offers our customers five times the upfront coverage versus most standard shingle warranties when you install our lifetime shingle.
We also ?work? with all insurance companies. I?m sure you have heard other contractors tell you the same thing. The difference is we work together as a team. Not against your insurance company. At Roof Guard, the definition of ?work? is treating all insurance personal from agents, claims coordinators, and independent adjusters to Storm Team & CAT adjusters with the utmost respect and integrity. Working with your insurance company and said claims adjuster as a team allows us to get all damages properly paid for that you deserve as a homeowner. We don?t call damage that is not there, complain about your adjuster?s abilities to properly inspect or try to inflate estimates to better margins. From the date of loss to returning your property to better than before Roof Guard is a company that you can count on.
?
CERTIFICATIONS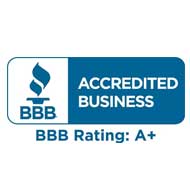 RESIDENTIAL ROOFING

We are GAF Certified Roofers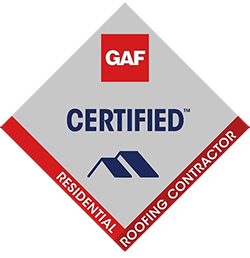 Choose from over a dozen colors and styles
SIDING - WINDOWS - GUTTERS